References
Berkeley, Bacon; Warner Home Video, 1933.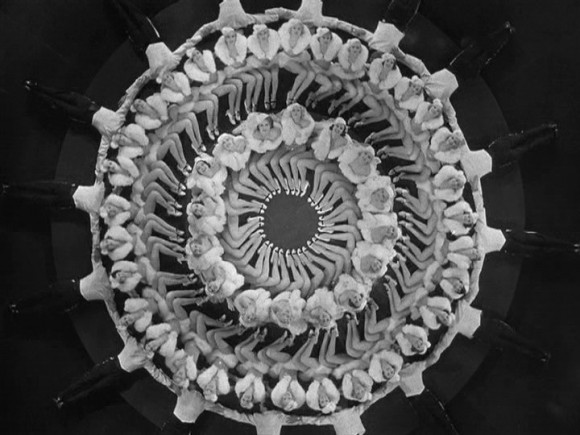 Set during the depression, this is the granddaddy of backstage musicals in which the understudy finally gets a chance to shine. It may seem a little cliché now, but in 1933 this was hot stuff. All that behind-the-scenes atmosphere feels very genuine, and the script is more acerbic than you might expect. A sickly Julian Marsh (Warner Baxter) puts his all into what may be his last show, only to face a disaster when leading lady Dorothy Brock (Bebe Daniels) sprains her ankle. Thank heavens for ingenue Peggy Sawyer (Ruby Keeler), who steps in at the last minute. The vivacious soundtrack includes "Shuffle off to Buffalo," and the still-catchy title tune.
Best of all are those extravagant, kaleidoscopic dance numbers by Busby Berkeley, then in his prime.
Web Resource: www.dvdbeaver.com
---
Keywords: mandala, kaleidoscope